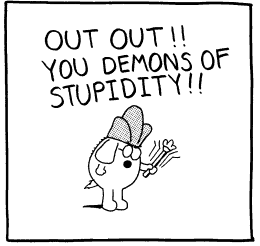 Image at www.liquidmatrix.org
I got a call from Not Quite Grown this evening. She said, "The news reports that in 2010, the US government will be shipping out all morons. It brought a tear to my eye thinking how much I will miss you. Be strong and pack your crayons!"
Okay, she actually read that on Facebook or MySpace or somewhere, but it made me laugh!
I have just finished the unofficial start to my nursing school
hazing
experience. Three full days of handouts, syllabi, handbooks, calendars, 95 pages of chapter readings and a practice exam. I think a few students quit the program after the first day! I expect more to fall in the next two weeks.
School doesn't start for another week, but we already have our assignments for the year, including 13 chapters in the textbook to be read in the next week and a half! I have never been so terrified in my life, but found that doughnuts and chocolate help! Actually, I have lost 12 pounds on my drug-enhanced diet so far, and I am kidding about the doughnuts and chocolate. Mostly. Don't tell my doctor, okay??
I really don't have much to report. The temperature here on the homestead hasn't been above freezing in so long I can't remember. I woke up the other morning to go to school and it was 7 degrees and snowing! We have to get up in the middle of the night and run water, because the whole dribble-the-water-overnight thing hasn't kept the pipes from freezing periodically. Stud Muffin hasn't had water in his office bathroom for over a week. We are not use to this down here in the South! Next week will get back into the 50's and I'm thinking about getting out the short pants and slippers again.
My cabbage seedlings have sprouted and I have uncovered them and turned on the grow lights. They are pretty spindly at the moment, but hopefully will bulk up with the help of the lights. The other plants won't sprout for a while. Nothing photo worthy yet!
I came home from school the other night aware of the fact that I hadn't planned very well for meals during my absence. Today, Stud Muffin and I did some major grocery shopping after I went through my recipes and made a list of needed ingredients. I think people are burnt out from holiday shopping, so we were super efficient getting in and out of the practically-empty stores.
Image by realsimple.com.
Studly has taken over the housekeeping and it is wonderful to have a clean kitchen and vacuumed floors to come home to! I highly recommend everyone get themselves a Stud Muffin! I know that not everyone can have a guy like mine, as Not Quite Grown pointed out when she told me:
Sometimes a Knight-in-shining-armour is just an idiot in tin foil.
Have a good night everyone!!