Out loud. Where people can hear me. I'm fifty years old. There.
"Hello, my name is Lisa, and I'm fifty." ("Hi, Lisa!")
Guess I can no longer pretend I'm young anywhere but at heart. But I swore on my Mother's grave (she doesn't have one!) that I would never grow up, so you all are stuck with that.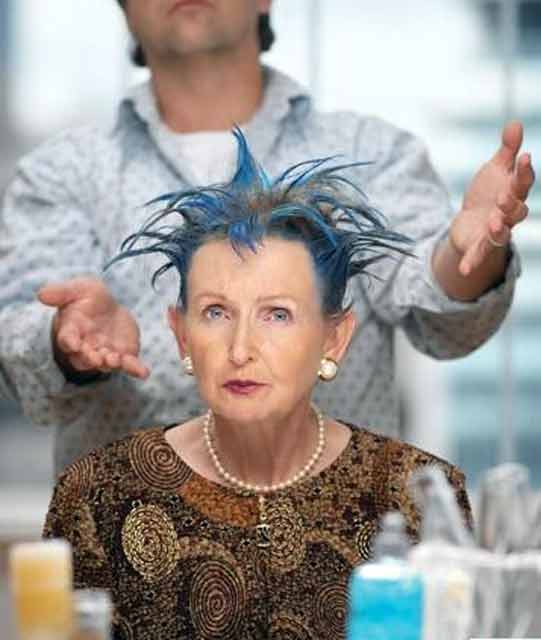 Image at www.flatrock.org.nz
We had a lecture a few weeks back in school concerning ageism. The instructor asked us to write on a slip of paper, the age at which we considered a person to be "old." Two students wrote "30". The consensus was between 80 and 85, but a good 1/3 or more of the whippersnappers picked numbers under 60. *Sigh* But I have a new boyfriend at school who guessed me to be 44. His wife has trained him well!
Liz's appointment at the orthopedist went very well. He doesn't see any need to replace her hips now or in the foreseeable future, and we are thrilled with that diagnosis. She's out having an MRI to check on her very-limited cartilage to see if anything needs removing there, but otherwise, she is just to manage the pain and get on with her life.
Liz got a call from her boyfriend Ray last night, to say that he'd been bit at work at the animal clinic. Now bites aren't uncommon in a vet practice, but apparently, this was a 130 pound mastiff who bit him in the face and arm. It wasn't the dog's fault, it was scared and people were trying to put a muzzle on it.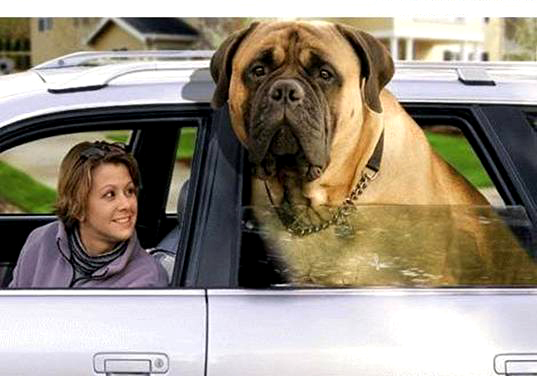 Image by www.gentlegiantsrescue.com
Poor Ray needed 14 stitches to put his nose back on. I don't know about you, but I think he's going to hurt this morning!!
The weather here isn't what I ordered up for Liz's visit. Cloudy and cold is not the antidote for winter weather that I had hoped for. But we are having fun and she is kicking-back and resting up. I am trying to hide her ticket home, but if she doesn't graduate from college, she won't be able to support me in my old age. Cr*p! According to my fellow students, I'm already am old! Liz had better hurry!
I am also looking forward to May. Not only will Liz graduate, but Courtney is coming home and she was able to get more time off from work to make her visit really count! Originally, we were only going to have a day or so on either side of the trip out to graduation to visit with her. Now I can really snuggle her good!
My seedlings are doing very well. Sorry, no pictures. I had to rig up some grow-lights from chairs to accommodate the now-very-large celery, broccoli, and cabbage plants. They were too tall to stay on the shelves any longer. Must Google when to set them out in the raised beds. This winter has had some odd weather, so I am hesitant to go strictly by the old planting charts.
Guess that is it. I am off to shout my age from the rooftops, thereby guaranteeing my admission to the nursing home or the funny farm. Depends on who catches me first!